Residential, Clubhouse and Course Development
Merewether Golf Club has approved plans for a multimillion-dollar redevelopment including seniors-living apartments attached to a new clubhouse.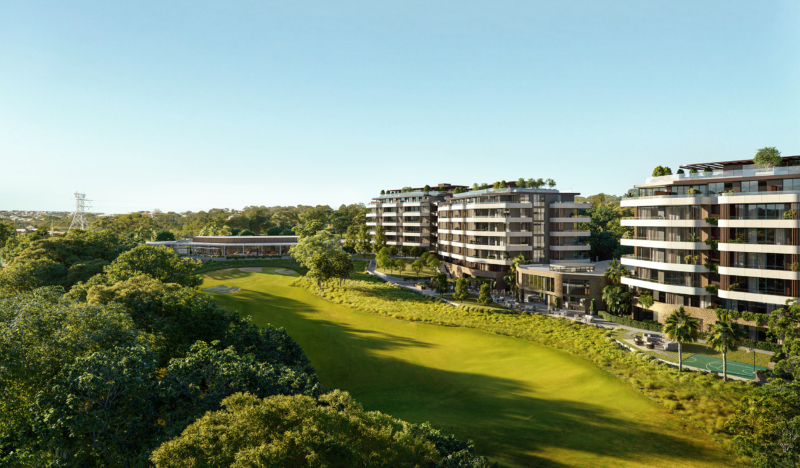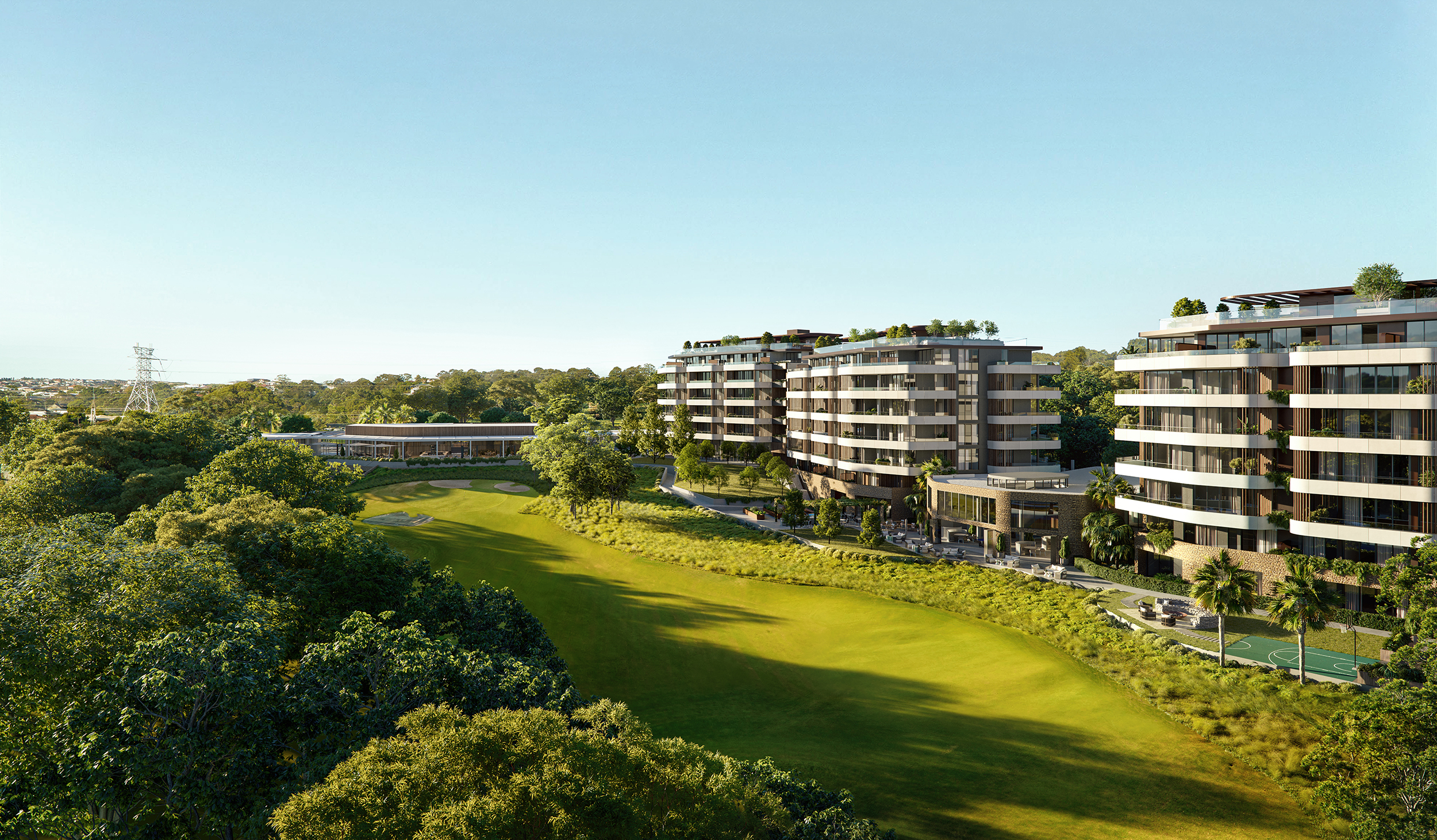 Merewether Course Draft Design
Merewether Golf Club has launched plans for a multimillion-dollar redevelopment including seniors-living apartments attached to a new clubhouse. As part of the development Merewether are taking the opportunity to adopt a course masterplan to guide course changes and improvements, not only to accommodate the development but also to guide future course developments to improve the course. The PDF of the draft design can be downloaded by clicking on the link below;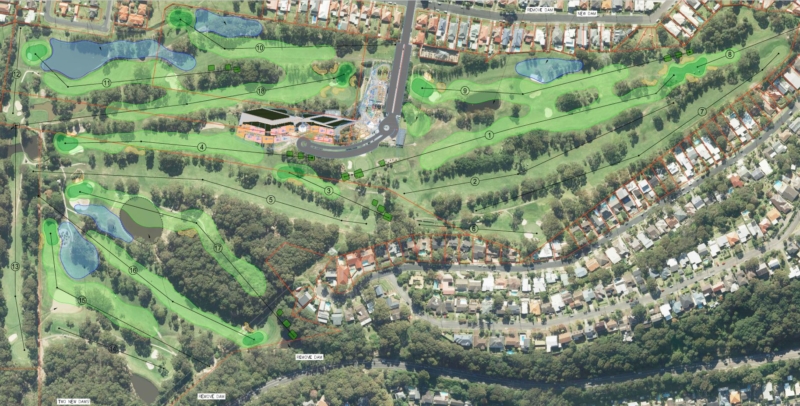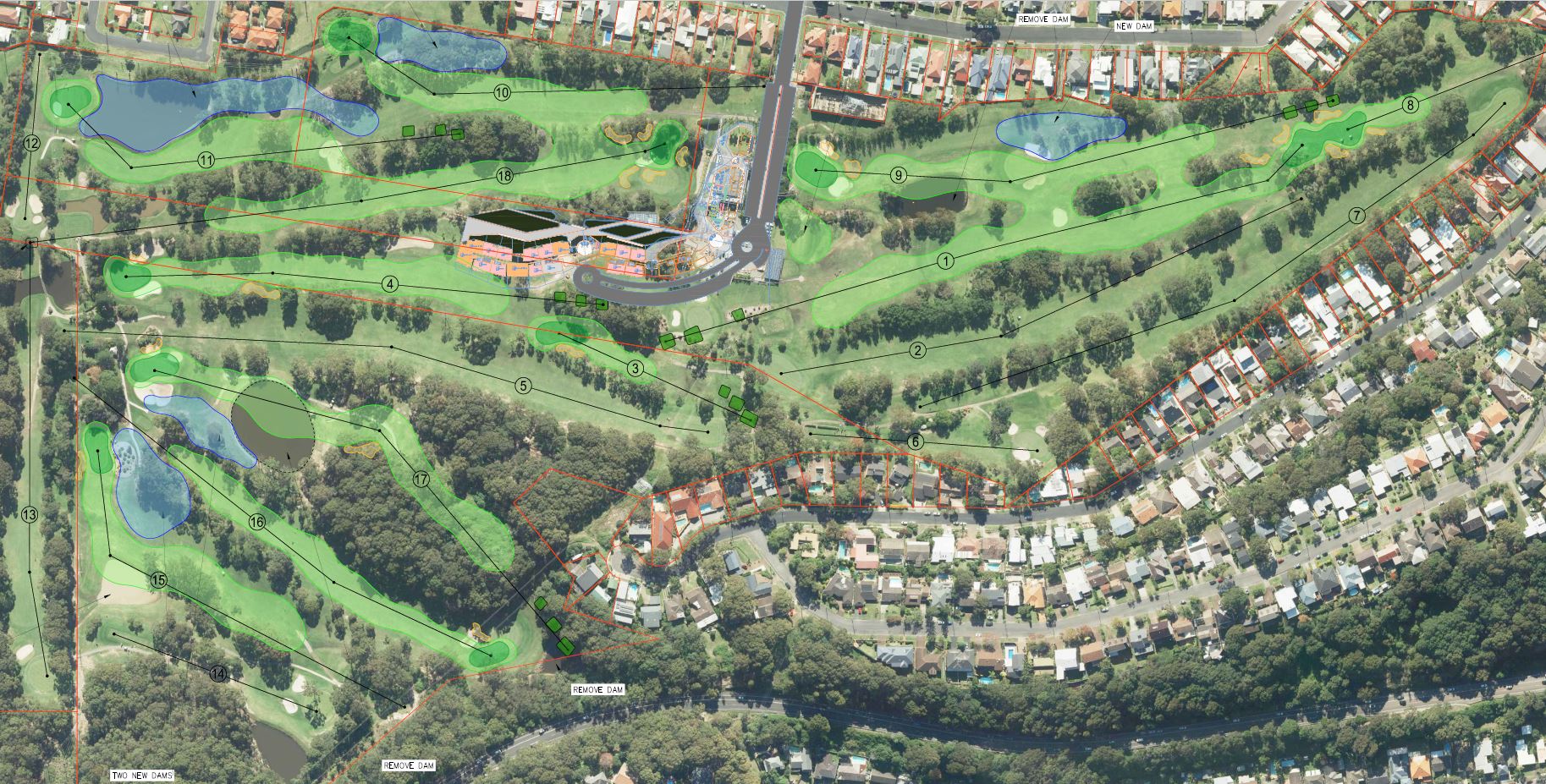 Residential, Clubhouse and Course Development
Merewether Golf Club has approved plans for a multimillion-dollar redevelopment including seniors-living apartments attached to a new clubhouse.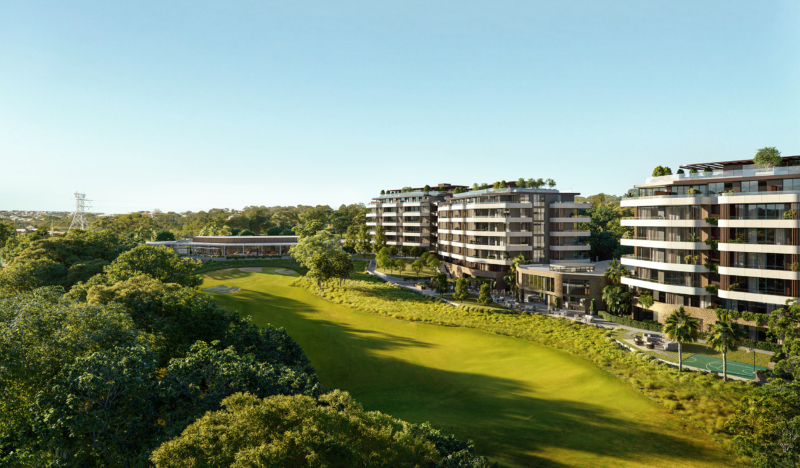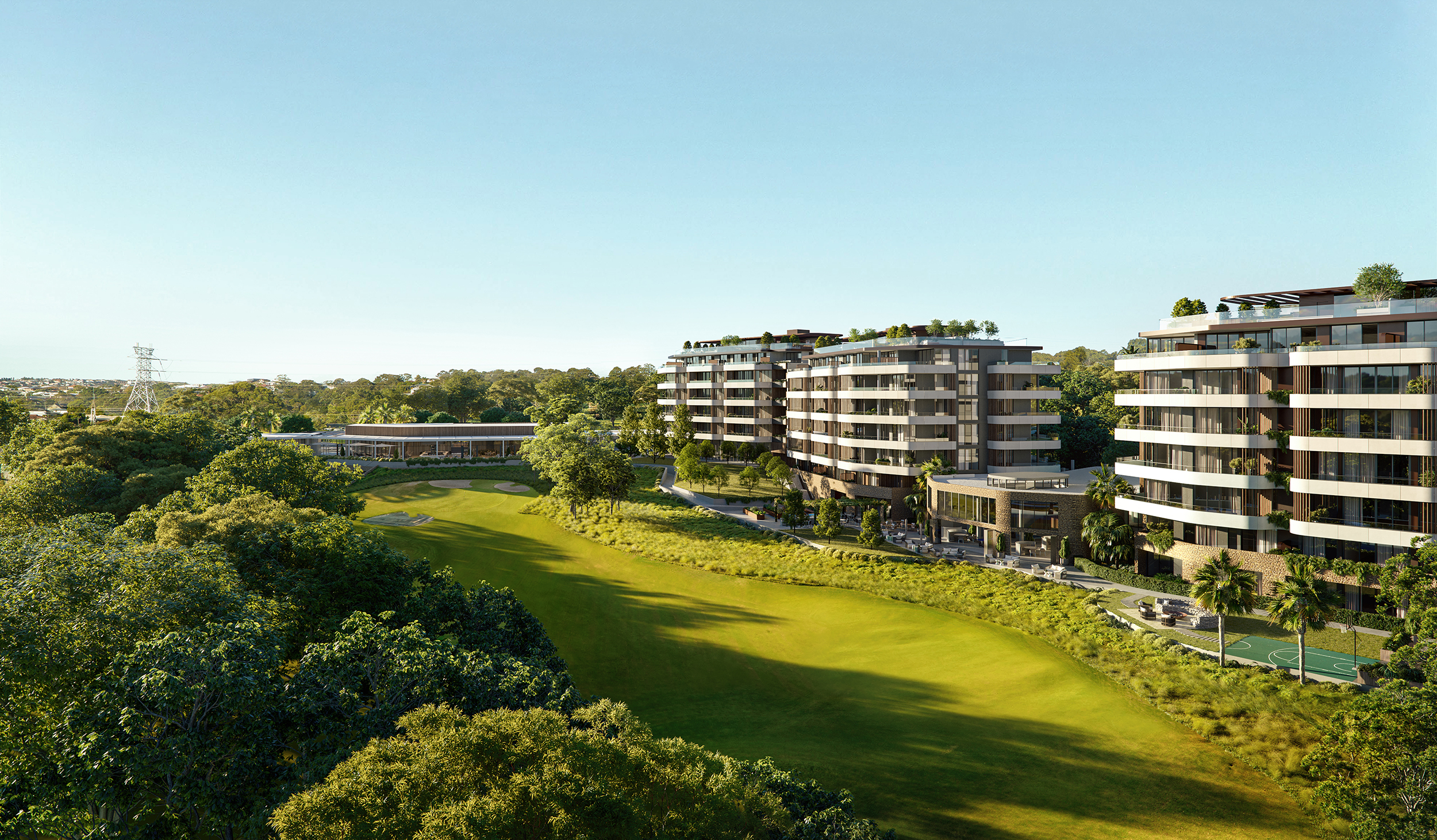 Membership

As part of the development proposal the MGC Board are proposing that the annual subscription fees paid by members will be frozen at their current rates in perpetuity. This will apply to all members who are financial at the end of the calendar year (to be specific, by close of business Monday 31/12/18) and remain continuously financial.
Although the Board initially considered this as an appropriate model to thank members for their commitment to Merewether Golf Club during the course works, we also see it as a pragmatic tool to ensure the longevity of the club. We believe that by freezing the subscription fees for existing members (as above) we will encourage members not to move to another course while works are undertaken and then seek to resume membership when we have a fabulous course and clubhouse.
It is also important to note that, as detailed in the last Annual General Meeting, the Membership Committee has set a target percentage fee for each membership category, the target is based on the relative value against the 7 Day membership. The fees outlined in the Appendix provide a guidance of the future expectations for annual fees to allow members to make decisions on the most cost effective membership. The use of CPI is indicative only and may not reflect the actual increases over time.
The Board are very keen to retain all current members and, as always, encourage members to make a decision based on individual circumstances. What future Boards decide is clearly unknown, but this Board suggests that key considerations might be:
potential for future increases (well) in excess of CPI. Following construction of a new, high quality clubhouse, together with substantial course improvements, the prospects of higher membership fees would appear to be strong
potential for membership growth, leading to waiting list(s) or joining fees.
The membership freeze is only for the annual membership subscription fees so does not include any other services such as the green fees or cart shed fees. The Board, and presumably future Boards will, recognise that green fees must remain competitive in the golf market. Similarly, the membership component for sponsorships will be frozen however the sponsorship value in total will still vary based on demand and value delivered.
If you maintain or change to Flexi membership this year, your subscription fees will be frozen (in line with above). However, if you decide you want to upgrade to 6 or 7 Day membership at any time after the end of this year, you will pay whatever the current rate is (i.e. you won't qualify for the frozen membership fee). As well as this, it is possible that 6 and 7 Day membership may be capped and you might not be able to upgrade when you want. Additionally as 6 and 7 Day membership numbers increase, it is possible that 6 and 7 Day members will have preferential access to timesheets leaving Flexi members unable to find a tee time.
From this point of view, current Flexi members would do well to consider which category has the playing privileges they seek in the long term and move to that as their new playing category before the cut-off date.
7 Day members who qualify for the frozen fees can downgrade from 7 Day to 6 Day and still pay the frozen 6 Day rate.
After the December 2018 cut-off date, members will be entitled to progress to their relevant age category without penalty. For instance, 7 Day members qualifying for 7 Day Senior will do so at the frozen rate at that point in the future. Similarly, Youth will be required to progress to Young Adult and Young Adult will be required to progress to 7 Day, all based on the frozen rates schema.
Ideally nothing, but it is entirely up to you. It would make sense to consider what membership level you want to be on in the future and, should it be a higher level category than you are on now, move to that category as soon as possible. For instance, if you expect to be able to play more in about 5 years' time (kids move out, retirement etc) and you are currently a Flexi-Golfer it would be worth considering the long term savings and benefits by locking in a 7 Day membership now instead of upgrading to the 7 Day category at the current day subscription fees when that time arrives.
It is also worth noting that if the relevant membership categories are at capacity at the time you wish to upgrade in the future you may need to go on a waiting list until a space becomes available.
We have modelled several membership scenarios and found that even with conservative estimations we can freeze membership fees for existing members and still maintain very acceptable profitability projections, even assuming standard CPI-type increases and enduring normal membership churn. This is a result of several factors;
Members who have dropped back to lower categories while unable to play as much as they would like (e.g. kids sports) will see the long term benefit of locking in the preferred higher category now rather than pay (significantly) more in a few years.
Existing members hesitant to stay at Merewether during course works, despite assurances of minimal disruption, will be further encouraged to stay
Members of other clubs may find the offer attractive and take the 'long term view' and join our club, further bolstering our membership base
Those who are not currently members of any club will also take the 'long term view' and join Merewether in anticipation of being able to play again in the future
Seniors Living residents may become golf club/playing members
We did consider this however it would only be a short term gesture and does not provide a lasting model that suits the club and its financial requirements. We are seeking to reward loyal members who want to be part of the Merewether golfing community and that is not something we consider to be a short term engagement.
Clearly one objective for the Board has been and remains to increase MGC members. The playing membership at Merewether is strong but there are still plenty of spaces on the timesheets on all days. The Match Committee will continue to monitor the membership levels and review the membership ratios of the different categories to ensure a fair balance.
The Flexi-Golfer membership has been very successful and we still envisage it being popular into the future. However, as outlined when we initially brought the category in, the plan is for 6 and 7 Day (as well as Youth and Young Adult) to be provided preferential access to the timesheet. As the demand for timeslots increases the full (7 and 6 Day) membership categories will be provided with earlier opportunities to access the timesheet.
This means that the cheaper membership categories, such as Flexi-Golfer members will be more likely to be impacted as the fields begin to fill however the intent remains to enable all members to get fair access to timeslots and as such we may need to cap membership categories in the future.
While the Board is focussed on promoting golf generally and would like to see all golf clubs in Newcastle operating strongly, we recognise that club closures are a very real possibility and we are already fielding many enquiries from other courses. This is a combination of concern about other club's directions and futures and recognition of the positive direction and future of Merewether Golf Club.
It is reasonable to assume that this trend will continue and that the membership base at MGC will continue to rise. Combine this with the increasing population density in the City of Newcastle's region, Merewether Golf Club's proximity to the higher density population and it is apparent that the demand for memberships will continue to increase over time. This will ultimately put pressure on the membership levels and at that point the Board will have several options;
Introduce joining fees for new members
Increase annual subscription fees for new members joining after the December 2018 cut off beyond CPI
Cap membership numbers for certain categories
Create waiting lists for specific categories
Create entry points for categories that permit progression to higher level categories when positions become available
The Seniors Living facility is likely to include a Wellness Centre (with gym and pool). As part of our overall agreement with ThirdAge, the Board is negotiating a Wellness Centre membership for MGC members. Details are yet to be determined but membership prices will be competitive.
Operations

The Gear Shed will need to move from its current location to accommodate the development. It would not be cost-effective to have the gear shed underground as part of the development. Other locations around the course have been considered with a final location being next to the existing 7th tee.
Moving the Gear Shed prior to the commencement of the development also ensures we will not require temporary facilities for the green staff and machinery and negates any costs associated with double handling of the Gear Shed facilities in multiple locations.
The development was initially planned to take place in stages however both parties came to the view that it would be less disruptive, safer, and financially beneficial to complete all development works as soon as practicable. This means that the clubhouse works will take place at the same time as the residential development works, closing off the development footprint to golfers. This means that we will have temporary Pro-Shop and Clubhouse facilities during the demolition and construction of the new clubhouse. This will be in place from the time of the Clubhouse demolition to the opening of the new Clubhouse.
The temporary facilities will be focussed on golf operations and as such will include the Pro-Shop and golf operations such as the carts.
During the period that we will be utilising a temporary clubhouse the club will not be providing for functions, gaming, bar services outside of golfing hours or room hire. The food service is anticipated to be limited to basic food preparation, likely a BBQ and pre-prepared food items such as may be expected at the bar or as currently served in the "Grab & Go" café downstairs.
Temporary parking facilities are currently expected to be located on the 1st fairway for all golfers.
While it is intended that there will be minimal impact to the Pro-Shop and Pete's staff it is recognised that as the impact to golf traffic is unknown we can only model potential impact and work with the Pro-Shop as to what may happen.
We expect that the current cart shed can remain until the new clubhouse is completed. The club is still considering the phasing out of current member-owned carts and their ability to be stored and accessed on Merewether Golf Club property. Merewether Golf Club has moved to take ownership of the golf carts in consultation with the Head Professional Peter Johnston.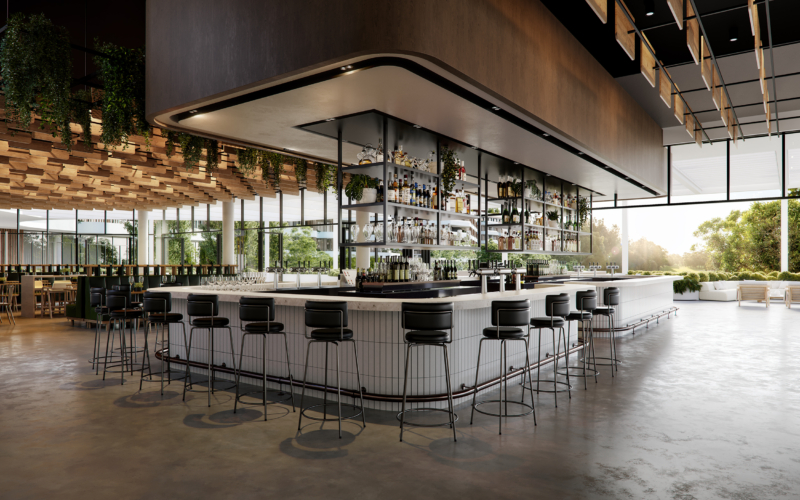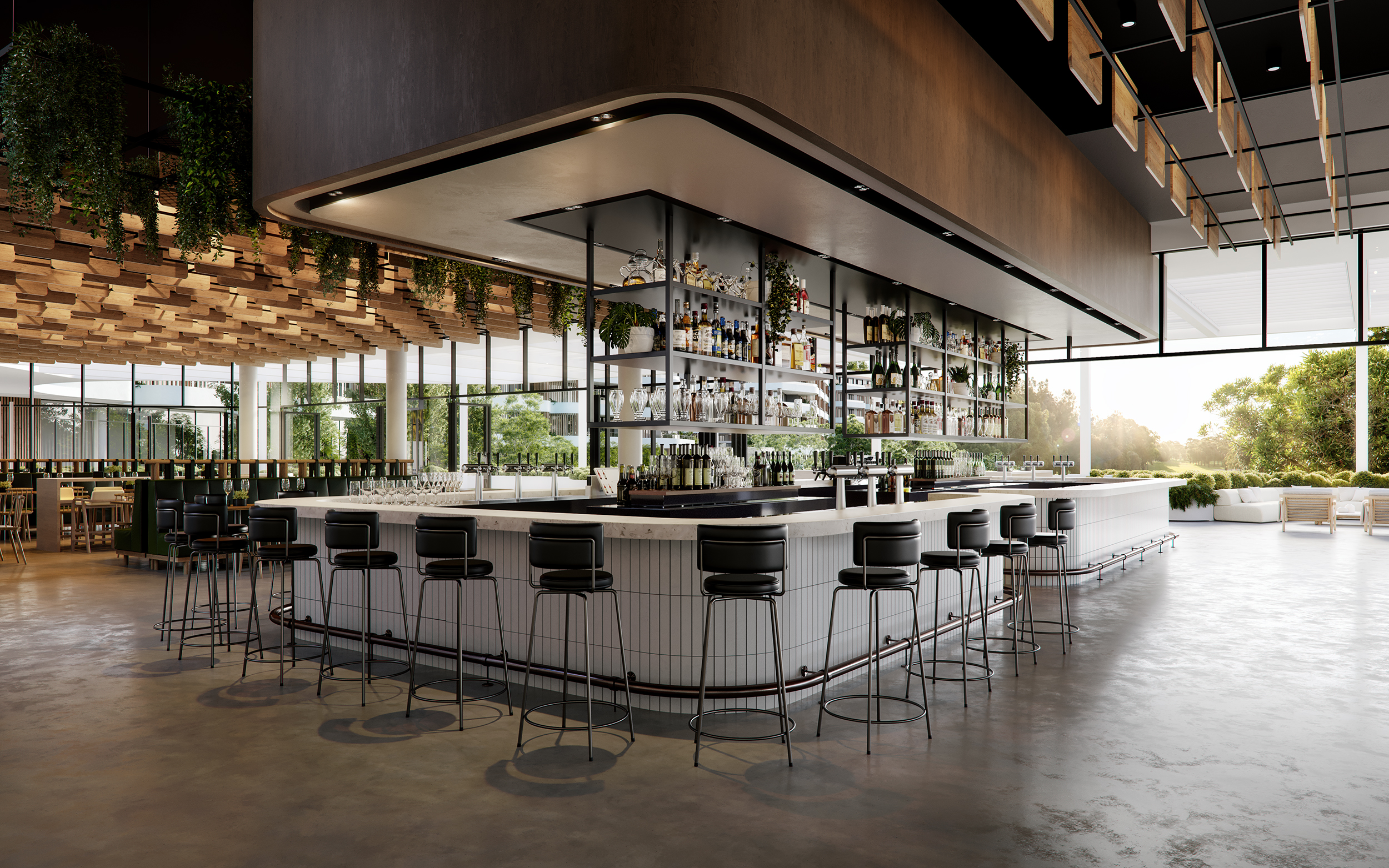 Clubhouse and Car Parking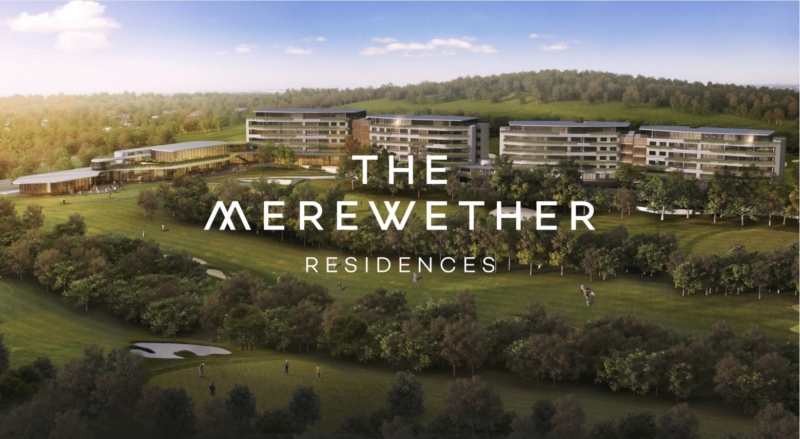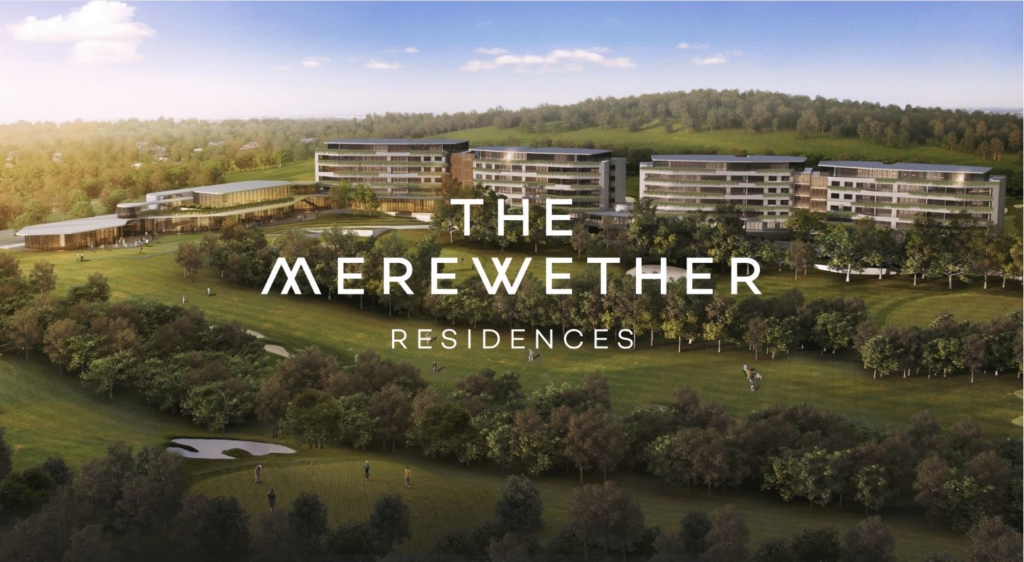 Seniors Living Development

The Board chose a Seniors Living development for a number of reasons.
There is a relatively large population of the target market (65 and 70 year olds) within the area and expected to increase
At present not many of this age group lives in a Seniors Living facility, possibly because there is nowhere that suits them.
There aren't many Seniors Living facilities in the area, with existing ones being older and not offering a suitable village atmosphere with suitable social and recreational amenities.
The approval process for Seniors Living works easily with our current zoning and takes less time than rezoning for conventional apartments
The Seniors Living concept and negotiated financial position (including ongoing share of DMF) will provide the Club with a new clubhouse and facilities and non-golf income effectively 'forever'.
Not a discount on purchase price, but 6 and 7 Day members will get first options in a special pre-market VIP release (details to be provided at a later date).
For details about the apartments, please refer to the ThirdAge booklet. Visit themerewether.com.au for details and to register your interest .